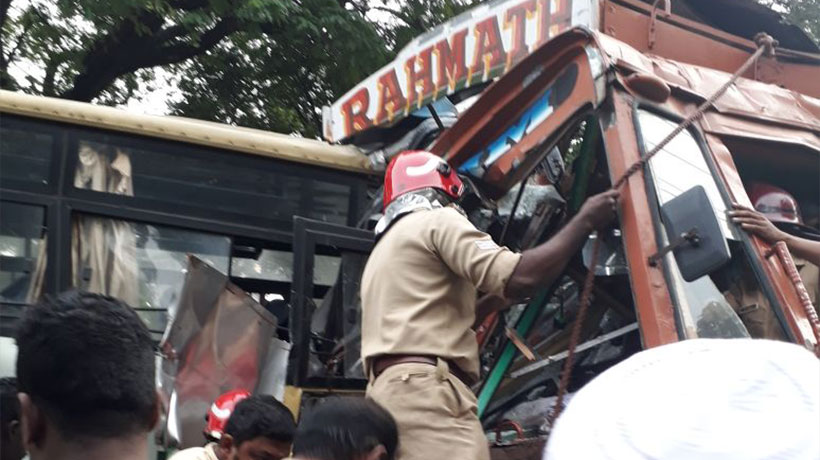 Fire and Rescue personnel trying to retrieve the body of the lorry driver at Kottiyam in Kollam today.
Kozhikode: Three persons were killed and six seriously injured in a collision between a Kerala government bus and a lorry at Ithikkara near Kottiyam in Kollam district this morning.
KSRTC bus driver Abdul Azeez of Malappuram, conductor P T Subhash of Kozhikode and lorry driver Ganesh of Tirunelveli were those who lost their lives in the mishap.
Azeez and Ganesh succumbed to injuries in the hospital.
Ganesh got stuck in his seat and it took about two hours for the rescue personnel to extricate him out of the vehicle.
The KSRTC bus was going to Thiruvananthapuram from Mananthavady while the lorry was bound for Coimbatore from Thiruvananthapuram.
The injured were admitted to Kollam district hospital, Holy Cross Hospital in Kottiyam and KIMS in Thiruvananthapuram.
Subscribe To Our Newsletter