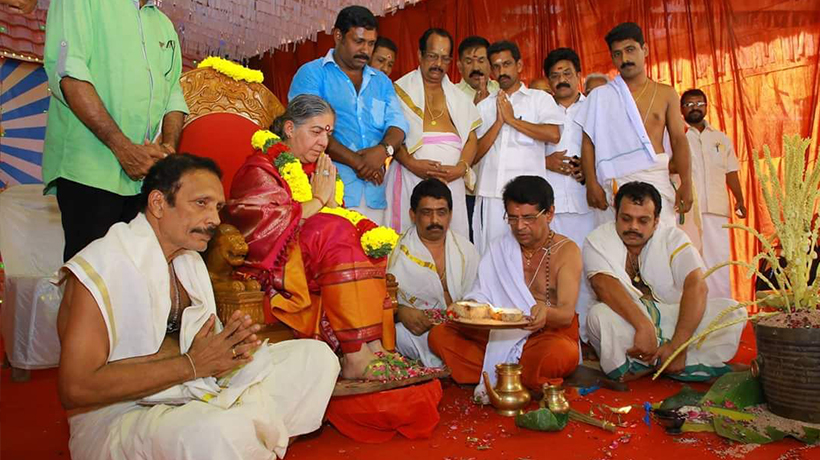 Environmental activist and writer Vandana Shiva participated in the 'Naree Puja' at the Chakkulathukaavu Bhagavathi temple in Alappuzha on Friday. The ceremony, is performed on the first Friday of Dhanumasam.
The puja is performed to worship women as goddess. Vandana was garlanded and made to sit on a special chair (peetam) for the ritual. The chief priest, Radhakrishnan Namboodiri, washed her feet and offered flowers to her before performing the arti.
The writer, who was the chief guest, said she was overwhelmed. "Never have I seen such a unique ritual anywhere," she said.
Singer K.S. Chitra, actor Rajinikanth's wife Latha, actors Manju Warrier and Parvathi have taken part in the puja on earlier occasions.
Subscribe To Our Newsletter