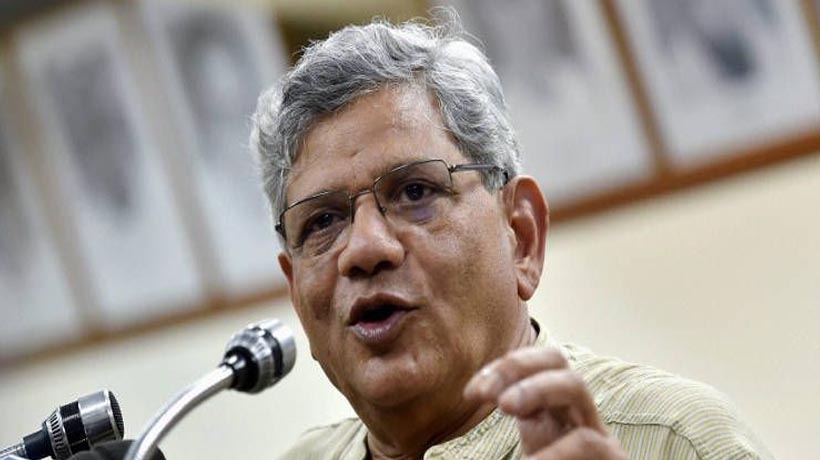 Kozhikkode: CPM chief Sitaram Yechury's close association with former Kerala Chief Minister VS Achuthanandan has cost him his popularity in the party.
Toeing VS line in the SNC Lavalin corruption case against Pinarayi and the murder of CPM rival leader TP Chandrashekharan, Yechury earned the ire of Chief Minister Pinarayi Vijayan's group heading the strong Kannur lobby in Kerala.
This had delivered him a series of blows one after the other.
The party's central committee defeating the draft proposal of the politburo to tie up with the Congress to fight the BJP was the latest.
Yechury got the first blow in 2015 when Karat group tried to make S Ramachandran Pillai the party general secretary. Yechury's emotional threat to quit the politburo helped him win the support of a faction from West Bengal.
The second shock was when the rival group played spoilsport in Yechury's plans to get re-elected to the Rajya Sabha.
There are speculations about the rival group working on a plan to show Yechury the door at the party congress to be held in Hyderabad in April.
Eve if Karat decides to stand behind Yechury, he cannot ditch the Kannur lobby, Brinda Karat and BV Raghavulu who are against Yechury.
The Yechury camp is regrouping to reintroduce the CPM-Congress tieup issue at the party congress which has the final say in the matter.
Subscribe To Our Newsletter