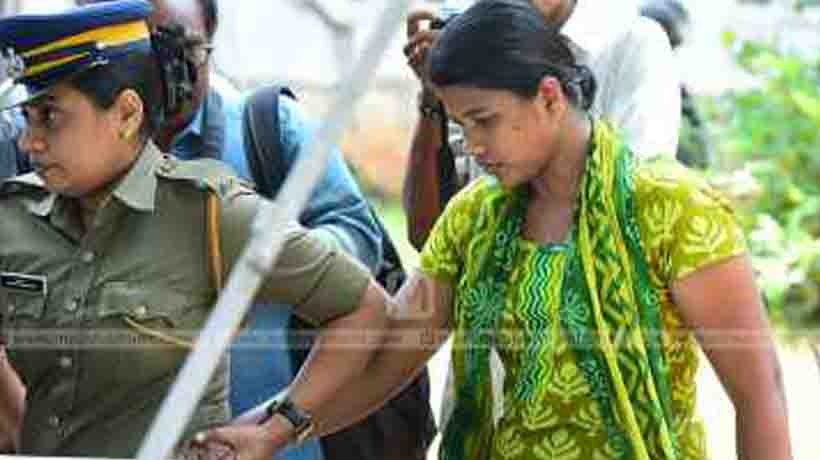 Image credit : Mathrubhumi.com
Kochi: The 28-year-old Soumya, accused of killing parents and daughter to live with her lover, committed suicide inside a jail in Kannur.
She was found hanging on a tree inside the women's sub jail this morning.
Soumya was assigned to take care of the cattle inside the jail. She went to fetch grass for the cattle and went missing. Later, she was found hanging from the tree, media reports said.
She was taken to the district hospital but could not be saved.
Soumya had allegedly killed her parents, nine year old daughter and tried to commit suicide in April.
She survived and was arrested for her alleged role in the murder the same month .
She had poisoned her parents and daughter and consumed poison to show that she wanted to end her life.
However, she survived and later was questioned by police. The contradictions in her statement led to her arrest and her admission that she had killed her parents.
Police suspect that she was responsible for the death of her two-year-old daughter in 2012, even as the medical records showed that it was a natural death.
Subscribe To Our Newsletter