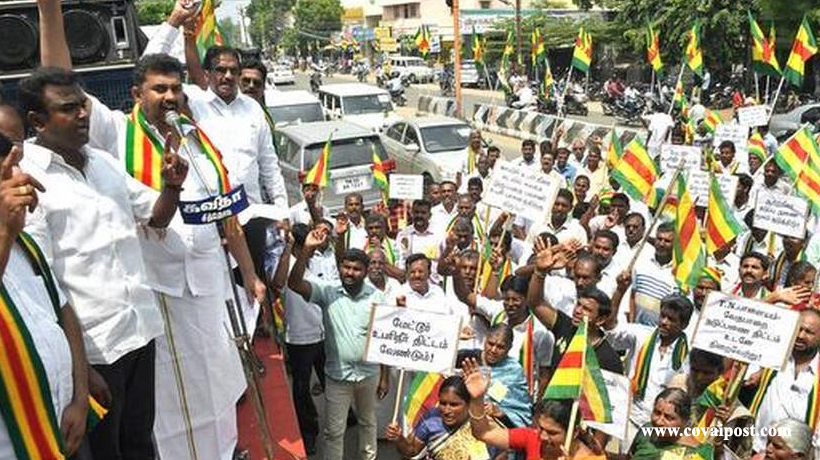 Urging the State Government to implement water schemes that were pending for the past 60 years, members of Kongunadu Makkal Desiya Katchi (KMDK) staged a demonstration at Veerappanchatiram bus stop here on Friday. A protest led by party general secretary E.R. Eswaran was held near the Salem Collectorate.
"There is a hype that if surplus water is released from Stanley Reservoir into the Cauvery, there is no water shortage in the State," they said.
The members added that the reality was that people living near the river, in the interior parts of the district and other places faced acute water shortage. "Various schemes that were planned to solve the water problems were not implemented," the members added.
Only if rivers were linked and surplus water utilisation projects implemented in each region, water problems could be solved, the members said.
They said discharging industrial effluents into rivers Amaravathi, Noyyal, Thirumanimutharu and Kalingarayan Canal was affecting the environment and also people.
Schemes such as Mettur surplus water scheme, Thirumanimutharu – Koraiaru linking project, Sarabanga – Vashista river project, Avinashi – Athikadavu project, Anaimalai Aru – Nallaru scheme, Pandiyaru – Punnampuzha scheme, Maniyachi – Valukkuparai scheme, T.N. Palayam – Vedhaparai check dam scheme and Thonimadavu water scheme should be implemented in the Kongu region, they said.