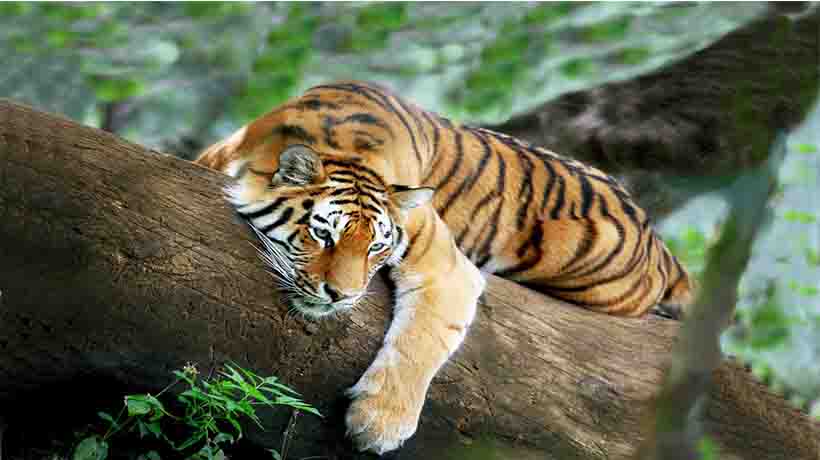 Kochi: For the first time, a mobile application-based tiger census survey began at the Periyar Tiger Reserve at Thekkady today.
The Monitoring System for Tigers, Intensive Protection and Ecological Status ('M-STrIPES) would help gather field data with reduced errors, PTR sources said.
This is part of the nationwide programme to take stock of the inhabitation condition of tigers, and devise plans to conserve forest wealth and wildlife.
Unlike in the past when environmentalists and members of eco development committee took part in the exercise, this time only forest officials have been assigned to execute the job. The survey would include stray tigers which have made their habitats out of forest areas.
The app has been provided by the National Tiger Conservation Authority, and helps in collecting data along with pictures and GPS coordinates which could be uploaded to a central server.
This would keep precise record of physical movement of counting staff in forest regions.
The survey would be based on the scat of tiger, pugmarks, scratches on trees and those having smell of their urine.
Besides tigers, forest officials would count carnivores, herbivores and species of flora and fauna. The samples of tiger scats would be sent to the Wildlife Institute of India (WII) for DNA testing. More camera traps would be installed to increase coverage of tiger movement.
The programme would be on till February 9. The first three days would be dedicated to counting carnivorous and herbivores animals.
The area coming under census is spread over 925 sq km across Idukki, Kottayam and Patthanamthitta.
The region has been divided into 59 blocks for tabulation convenience. Three officials would take care of each block. There are 198 officials taking part in the exercise.
Subscribe To Our Newsletter