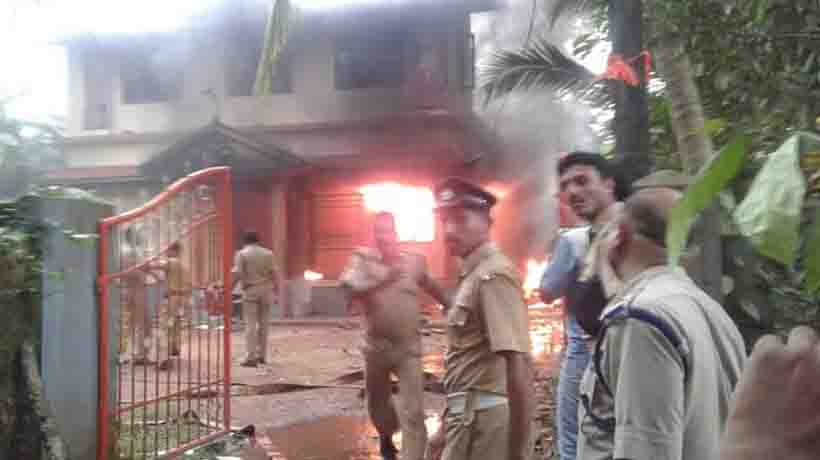 Kochi: The BJP office at Payyannur was attacked with bombs, following a clash between BJP-CPM workers today. A large contingent of police is camping at the place.
CPM worker D Shinu was attacked by a group near the new bus stand in Payyannur. He claimed the attackers came in a car. Soon a BJP worker Rajit was attacked near old bus stand. After this, the BJP office was targeted.
ALSO READ : AEPC seeks refund of embedded taxes
Superintendent of Police Shiva Vikram has convened a meeting of the political parties to prevent escalation of violence close on the heels of the death of a CPM leader in Mahe in Puducherry near Kannur where an RSS activist was murdered a few days back.
Subscribe To Our Newsletter