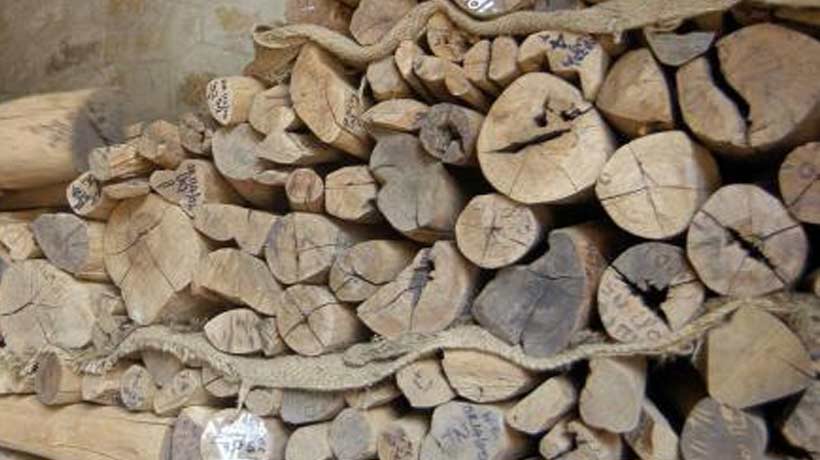 Image credit : Illustrative Image
Kottayam: A sandalwood poacher has turned over a new leaf after an earnest desire grew within him to marry and settle down to lead a peaceful life.
Anand Raj, 27, of Dhendukombu village in Kanthalloor panchayat in Idukki district, wanted in 20 inter-state poaching cases covering Kerala, Tamil Nadu and Karnataka, surrendered in front of Kanthalloor range officer ST Sunil. Sixteen cases have been registered against him from 2014.
Anand Raj began poaching in his teens and was held just once during the last decade. He began as an intermediary in 2006 when he was 16. The element of giving up this job was there in him as he had once decided​ to pursue technical education in Coimbatore, staying out of the racket till 2010.
But the lure of big money brought his back to poaching and he was once caught red-handed while felling a sandalwood tree in Kanthalloor.
He came out on bail and never returned to jail. Ten of his accomplises were held on different occasions and six luxury cars with inbuilt secret pockets were seized from them.
It was from his accomplices that forest officials came to know that Anand was the kingpin of the gang. There are several cases pending against him in Marayoor, Kanthalloor and Vannanthuram forest ranges.
Fed up with playing hide-and-seek with the forest officials, Anand decided to call to say quits, and settle down and live peacefully.
Subscribe To Our Newsletter