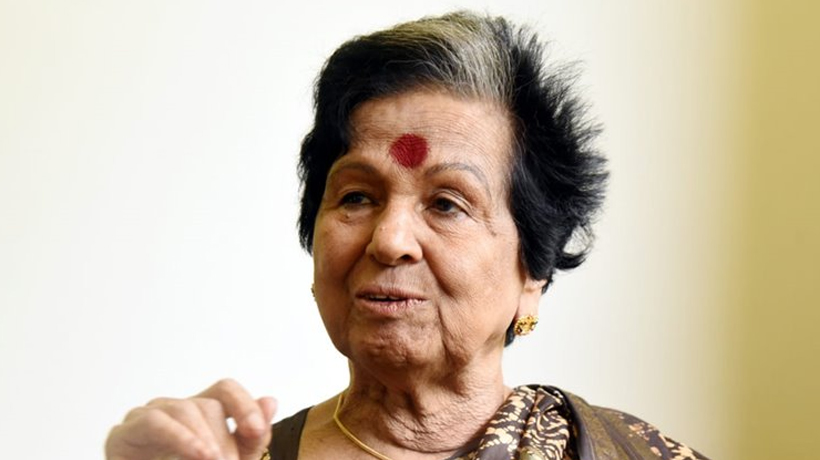 Kochi: Noted journalist Leela Menon, 86, died last night due to multiple ailments and old age in Kochi. She had been suffering from diabetes, hypertension and breathlessness for the last two years. She fought a tough battle with cancer and emerged victorious.
Leela was under old age care home for the last few months. Born as the youngest daughter to Janakiamma and Nelakandan Kartha at Vengola in Ernakulam on November 10, 1932, she had her primary education at the Vengola primary school and the Perumbavoor English school before moving to Hyderabad to pursue her college studies in Nizam College.
ALSO READ : Cong Young Turks in Kerala raise alarm bells against leadership
She was very passionate about becoming a journalist for which she threw up her government job in postal department to join The Indian Express in Delhi in 1978 where she worked for 22 years. She contributed articles to The Hindu, Outlook and took the reins of BJP mouthpiece Janmabhumi as chief editor.
She published her autobiography 'Nilykatha Symphony' in 2007. Leela Menon came to Kerala in 1982 and remained with Express till 2000. She had also headed Kottayam bureau for some time.
Subscribe To Our Newsletter