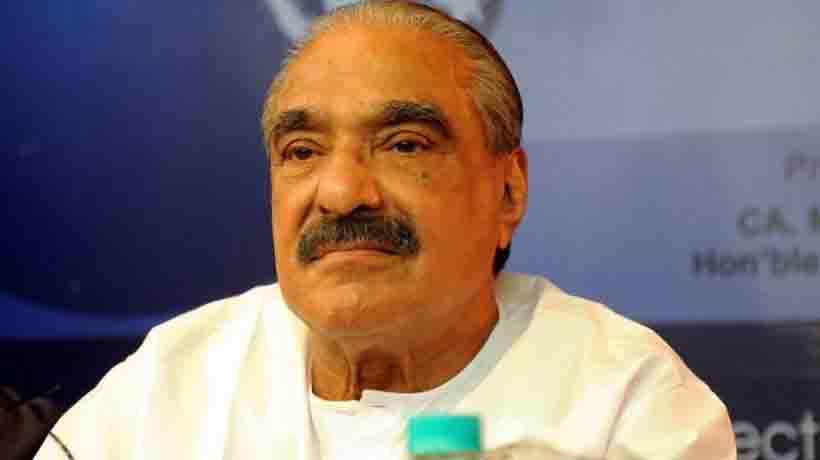 Kochi: Kerala Congress (Mani) (KCM) chief has proved he is indispensable in politics by hijacking the Rajya Sabha and Kottayam Lok Sabha seats through rigid bargaining.
The king maker Oommen Chandy, who is the AICC General Secretary, called the shots to allocate the seats as a move to keep Mani in the UDF as both BJP and CPM are desperately trying to get him into their camp.
Mani has always shifted allegiance to remain in the power for the past half century during his presence in the assembly.
When UDF is out of power he would join Left front and would get back to UDF when the Congress-led front is voted to power.
Mani was dumped by all parties when the Kerala Bar Owners Association accused him of taking huge bribe.
The association office-bearer Biju Ramesh said that Mani had extensively taken bribe from many companies and individuals.
He even released the audio recording purported to be that of Mani demanding bribe. But he came out of all the charges scathfree.
On the other hand, Chandy, with his high skilled strategies, has succeeded in rewarding Mani but there is no guarantee that Mani would remain with UDF in the next General election.
This is what former KPCC president V M Sudheeran has asked Mani today whether he could give an assurance that he would not tie up with BJP.
Mani's influence over Christian community is what makes him the most sought after leader. But he seems to be no longer a messiah of the Christians.
This was proved in the Chengannur assembly by-election where Mani's could not help help UDF win the election.
When contacted Independent MLA P C George told The Covai Post that Mani and his party would vanish into thin air soon.
George said people have come to know his real colour after the bribery cases against him surfaced a few years back.
George said that the BJP would grab all his vote banks. He said it was evident that he is not confident to make his son win the Lok Sabha election next year.
George said Mani is only bothered about the welfare of self, his son and his daughter in law.
Taking a dig at Oommen Chandy for allocating Rajya Sabha seat to KCM, he said the history would hold Chandy responsible for digging the grave of Congress in the state.
Chandy has made late Chief Minister K Karunakaran cry and was cursed by senior Congress leader A K Antony for driving him out of the state.
When contacted by TCP, Jose K Mani said he never used to respond to P C George's remarks as they are not worth responding.
Jose said that George had made high ampere predictions a few years back which turned out to be hollow.
Subscribe To Our Newsletter