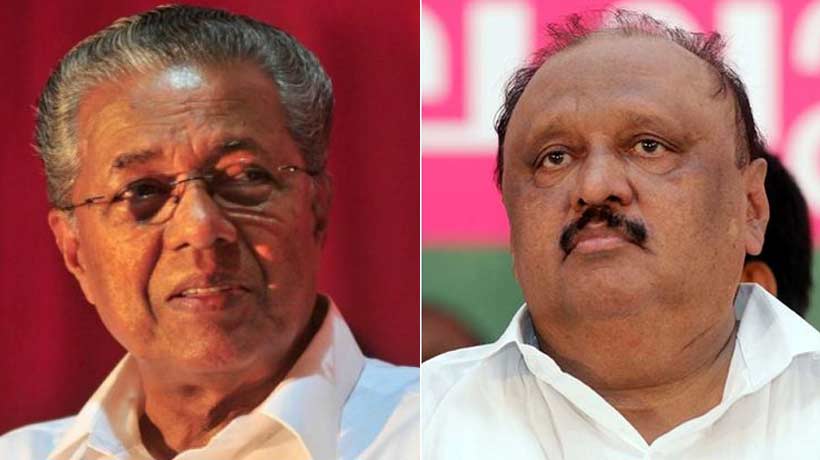 Image credit : Illustrative Image
Kottayam: Kerala Chief Minister Pinarayi Vijayan held parleys with Transport Minister Thomas Chandy after the Alappuzha District Collector report stating that Chandy had made serious violations for the makeover of his resort.
The meeting lasted for only a few minutes which political circles feel is indication of stern action against the minister. Though details of the discussion were not known, it remains a fact that the Chief Minister is under tremendous pressure from its ally CPI to take action against Chandy. The minister had dared CPI state chief Kanam Rajendran to act against him during the reception accorded to the Left Democratic Front rally in Alappuzha recently.
The Collector's report was forwarded by Revenue Minister E Chandrashekharan who belongs to the CPI.
A wealthy Chandy, with huge investments in India and abroad, has tremendous influence in his party NCP and is believed to have support from a large section in the LDF main party CPM. Some of its leaders had even claimed publicly that Thomas Chandy had not committed any violation during the present LDF regime.
Pinarayi's meeting assumes wider political significance as the special one-day session of the Assembly is to be held on Thursday where the solar commission report is to be tabled along with the action-taken-report and the law advice the Government has received.
The report indicts former Chief Minister Oommen Chandy and many Congress leaders of corruption and sexually abusing solar company owner Sarita S Nair.
Subscribe To Our Newsletter