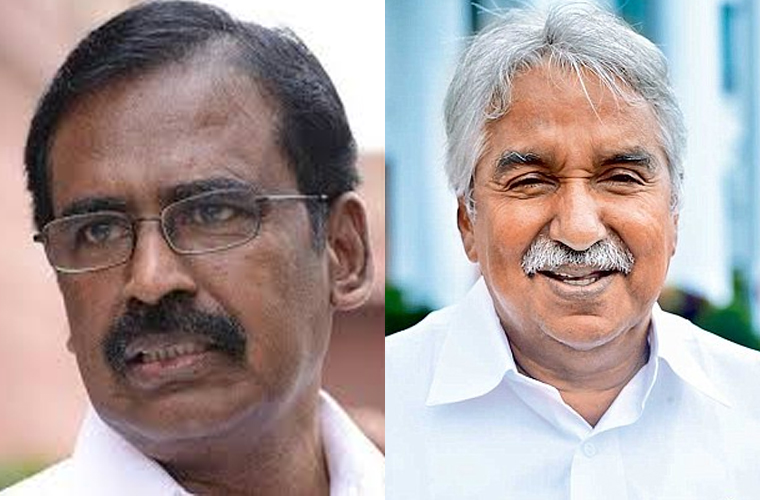 Kottayam: Former Union Minister SS Palanimanickam and former Kerala Chief Minister Oommen Chandy are going to face vigilance probe in the Rs 10-crore solar scam and charges include sexual abuse.
Chief Minister Pinarayi Vijayan told mediapersons in Thiruvananthapuram today that Palanimanickam was accused of sexual abuse to help her get solar project contracts. The action was being taken on the basis of the report recently submitted by the Sivarajan Commission probing the matter.
Many Congress leaders and officials are also going to face vigilance probe.They include former state ministers Adoor Prakash, Thirvanchoor Radakrishnan, Aryadan Mohammad and AP Anil Kumar. Congress parliamentarians KC Venugopal and Jose K Mani and Hibi Eden, MLA, are facing sexual abuse charges.
The commission blamed the former Chief Minister's office for lapse which helped the accused.The scam came to light when one of the victims filed a case against the firm Team Solar. Two women, including Sarita S Nair, were used to lobby with political parties and the then Chief Minister Chandy's office and other ministers for getting solar contracts to 'Team Solar' in 2013. The company was headed by Sarita and Biju Radhakrishnan who is accused of murdering his wife.
They allegedly collected advance amounts from people promising to make them partners or installing solar power system at different locations.
Some officials from Chandy's office are said to have made several phone calls to Saritha. The total amount involved in the scam is about Rs 10 crore.
Five persons, including Saritha, Chandy's personal aide Tenny Joppan, Biju Radhakrishnan and actor Shalu Menon were arrested earlier.
There are 30 cases pending against the Sarita and Biju in different courts in connection with the solar scam.
Chandy got the shock when​ a quarry owner, Sridharan Nair, claimed that he had met Chandy at his office along with Saritha. Chandy encouraged him to make investments in renewable energy.
Subscribe To Our Newsletter