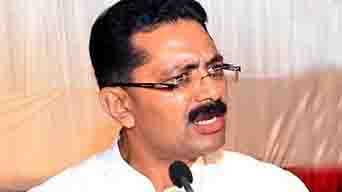 Kochi: Kerala Minister KT Jaleel has said terror suspect Abdul Naser Madhani should be either punished or freed.The torture meted out to Madhani was unbearable to him, said Jaleel in a Facebook post after visiting Madhani in the Bengaluru jail.
ALSO READ : Octogenarian trampled to death by elephant
The delay in holding trial showed he was innocent. The prosecutor was getting a remuneration of Rs 25,000 per day, he added. Jaleel said Madhani was jailed for nine years in the 1998 Coimbatore serial blast case and was acquitted after nine years. He was later arrested in connection with 2008 Bengaluru serial blast case.
Jaleel dropped in to meet Madhani enroute to Satya Sai Baba ashram in Puttaparthi.
Subscribe To Our Newsletter