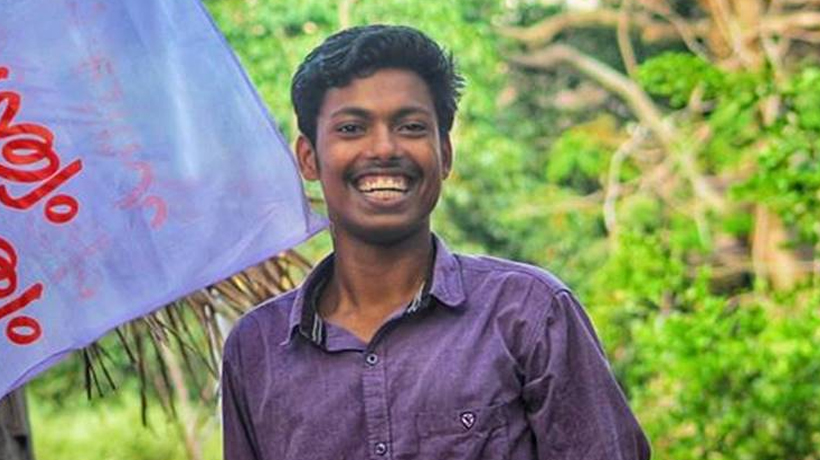 Kochi: Slain SFI leader Abhimanyu's father Manoharan has threatened to end his life along with his wife if the murderers of his son were not held within 10 days.
Wailing inconsolably when a cheque of Rs 5.4 lakh was given to him by the faculty members of the Ernakulam Maharajas College, he asked why his son who was so naive and lovable was murdered.
He was also presented with a sketch of Abhimanyu.
Principal K N Krishna Kumar led the team consisting of M S Murali, Suneesh, Janeed, Julie Chandra, Neena George and George.
Abhimanyu was killed allegedly by activists of Campus Front of India, Popular Front of India and its associated outfit SDPI a few days ago outside the college.

Subscribe To Our Newsletter