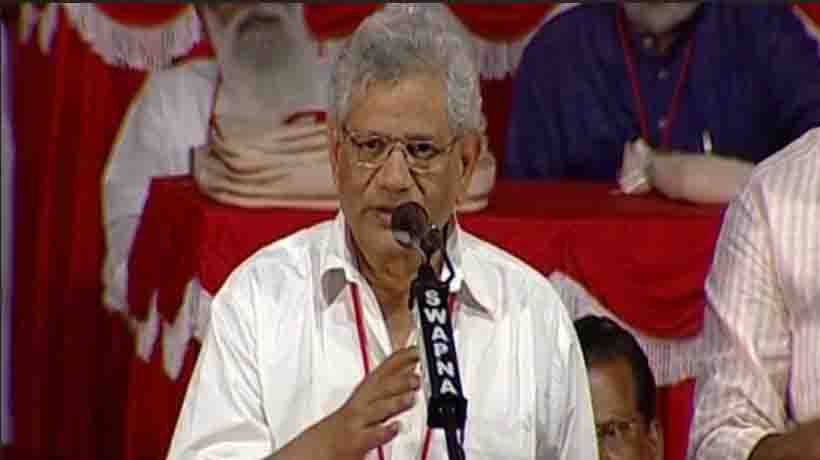 Kochi: In a blow to the Kannur lobby headed by Chief Minister, CPM chief Sitaram Yechury today said that CPM was against political violence.
Violence was not CPM's policy and culture, he said adding that the party cadre had the right to defend themselves if attacked.He said violence was the policy of RSS.
The government in Kerala was facing brick bats as it was run by left parties.Inaugurating the CPM state conference at Thrissur, he said the party was for taking on rivals democratically.
He agreed that there were follies in the party which would correct it.
Stating that there was no need to tie up with the Congress to fight against BJP, he said it was sufficient to ensure that BJP did not get enough votes for second term.In a satirical remarks, he said the prime minister is keeping mum on scams and had become Mounendra Modi.
Expressing doubts over the credentials of those visiting abroad with the Prime Minister,
he said Modi should make public those industrialist accompanying him. The BJP is abusing the basic character of the country and it was right time to strengthen fight against BJP.
The CPM would not shy away from its responsibility to isolate the safron party.
Subscribe To Our Newsletter