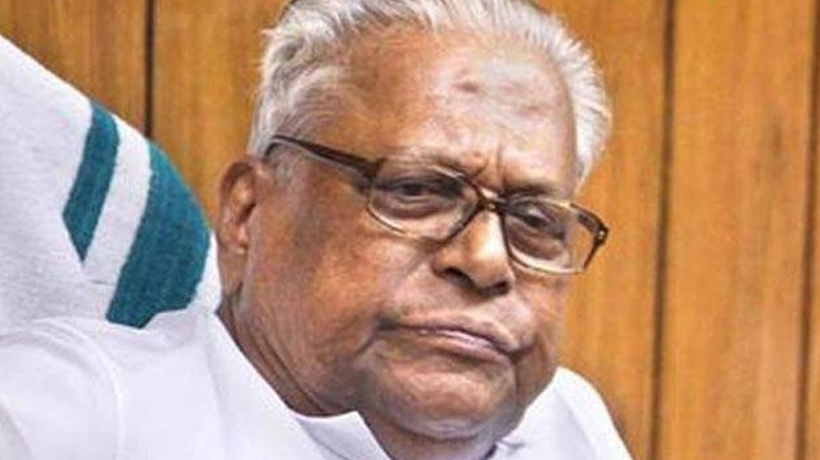 Veteran CPI-M leader V.S. Achuthanandan not being invited for various party district conferences has not gone down well with his supporters and one section of the party.
The 94-year-old leader, has not been invited even for a single meeting, though other leaders including Chief Minister Pinarayi Vijayan and party's State Secretary Kodiyeri Balakrishnan have been attending conferences in 14 districts.
Supporters of VS, as he is called fondly by every one, feel that he has been deliberately sidelined from the conference. They say that the Chief Minister was trying to settle scores with the nonagenarian for giving nod to prosecute Pinarayi in the SNC Lavalin bribery case, which is still pending in the Supreme Court. (Achuthanandan during his tenure as Chief Minister gave a green signal to prosecute Pinarayi in the case).
Achuthanandan, who is the only surviving founder-leader of the party, does not figure in any of the posters of the party meetings. The party normally invites senior leaders during such meetings and the presence of veterans like VS has always added glory and colour to the meetings.
The local leadership of Thiruvananthapuram, Palakkad and Alappuzha have not invited him for any of the meetings. While Thiruvananthapuram is where his political activities are centred, Alappuzha is his home town and his constituency of Malampuzha is in Palakkad district.
On the other hand, the faction led by Pinarayi feels that VS had brought bad name to the party when he walked out of the party's state conference at Alappuzha, which was attended by party chief Sitaram Yechury last year.
The party had fielded Achuthanandan in the last Assembly elections by spreading words that he would be made the chief minister. But he was made Chairman of an ornamental outfit called Administrative Reforms Commission.
The party had come close to creating a record by winning for the second term in 2011, despite Pinarayi working against VS. This was due to VS' 'Munnar Mission' and a transparent administration.
VS' supporters are planning to lodge a complaint with the central leadership stating that senior leader has deliberately been sidelined by the State unit. The ruling dispensation has provided fodder to the media, with whom Pinarayi does not enjoy a good relationship.
Subscribe To Our Newsletter