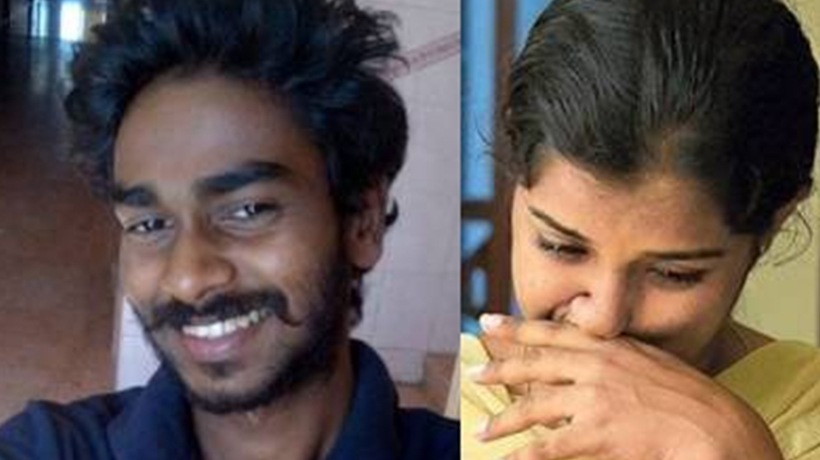 Kochi: There seems to be no end to pains for the 20-year-old Neenu who was widowed by her own people, she said.
After losing her lover Kevin, falling victim of honour killing and his body being recovered from a canal in Chaliyekkara in Kollam recently, Neenu is now living under the fear of returning to her parents. Her father Chacko recently moved Kerala High Court seeking her custody saying she was a mental patient and needed parental care.
Rubbishing claims of her father, she said she was taken for counselling during her school days. The doctor then told her that it was not she but her parents who needed counselling, she told a news channel.
Neenu said she was constantly tortured by her parents for trivial reasons like watching TV. Her father used to beat her in public, she claimed, adding that he used firewood to thrash her and also used to kick in the abdomen. Her neighbours were witness to the atrocities meted out to her by parents, she said.
ALSO READ : Hotline between India and China likely soon: Defence Minister Sitharaman
There was no one to listen to her grievances. It was after her friendship with Kevin that she used to share her problems with him. Neenu said she wanted to live in Kevin's house in Kottayam and complete her studies and take care of Kevin's parents.
Even as she is worried over the court verdict, Neenu's stand is likely to get stronger in the wake of the Supreme Court verdict in the Hadiya case early this year. Hadiya, originally was a Hindu known as Akhila, 24, who hated her parents and embraced Islam while studying in Tamil Nadu.
Later, she married a Muslim, Shafin Jahan, through a matrimonial site. Hadiya's father Asokan moved the High Court seeking her custody arguing that "as per Indian tradition, the custody of an unmarried daughter is with the parents, until she is properly married."
The court ruled in favour of Asokan. Shafin Jahan challenged it in the Supreme Court which allowed Hadiya to resume her studies and said last November that she was free to meet whoever she wanted.
In its final verdict, the Supreme Court restored Hadiya's marriage this March, annulling the Kerala High Court verdict.
Subscribe To Our Newsletter