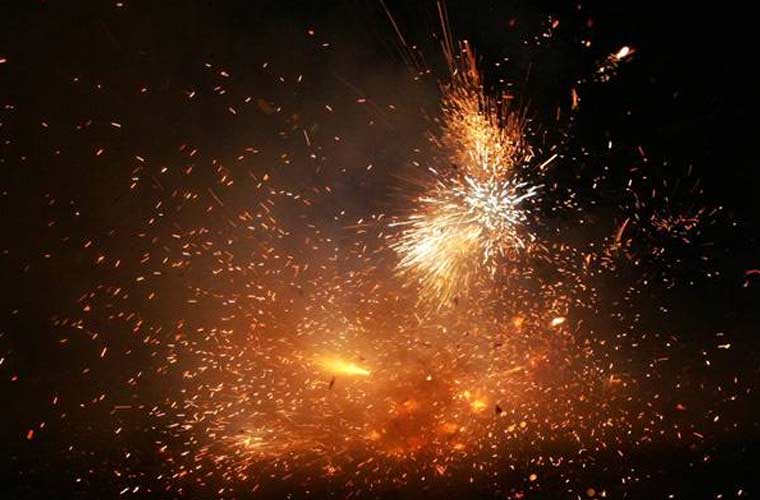 Image credit : Illustrative Image
Police registered 622 cases against 700 people for bursting firecrackers outside the stipulated time fixed by the State Government.
Supreme Court announced on October 23 that Tamil Nadu Government was allowed fireworks from 6-7 am and 7-8 pm for celebrating Diwali on November 2. Violators would have to be booked under the Sections 291 (Continuance of nuisance after injunction to discontinue) and 188 (Disobedience to order duly promulgated by public servant), 268 (public nuisance) of the Indian Penal Code.
However, in some districts, only FIRs were lodged against the accused and they were soon let out on bails.
According to sources in Villupuram district, 80 people were booked for bursting crackers – highest in the state so far. Virudhunagar police booked 40 people, 30 in Coimbatore, 20 in Dindigul, 11 in Madurai, 10 in Cuddalore, six in Tirunelveli, two in Chennai and one in each Namakkal and Nagercoil.