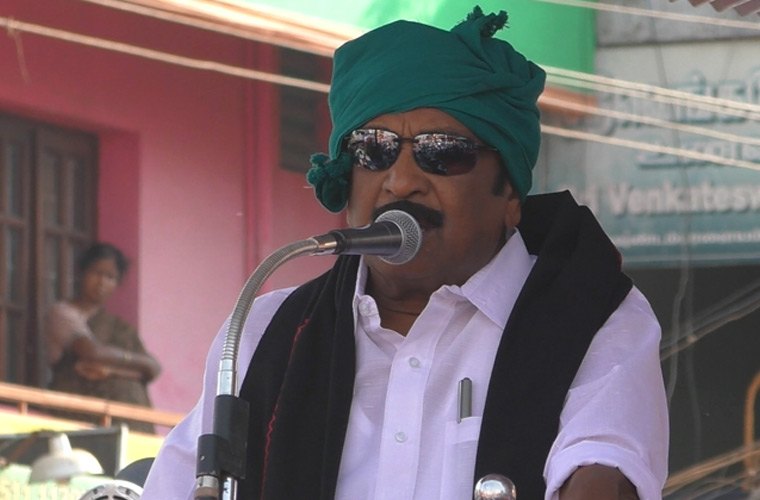 Chennai : The Government was neglecting welfare of the people, Marumalarchi Dravida Munnetra Kazhagam general secretary Vaiko said here on Thursday.
He told mediapersons that the State Government was determined to destroy natural resources in the State. The hydrocarbon and neutrino projects would cause irreparable damage to the environment, turning the State into a desert. Farmers in the delta region would be hit further. These projects, which could be beneficial to a few industrial houses, would cause irreparable damage to the State, he added.
Vaiko said both Chief Minister Edappadi Palaniswami and Governor Banwarilal Purohit were playing a dangerous game against the media. The arrest of Tamil magazine Nakeeran's editor Gopal should not be seen as a stray case but a warning to the media not to publish anything defamatory to the government or the Governor. "If such a trend continued, the people launch a movement, which would be unstoppable by the government and the Governor," he added.