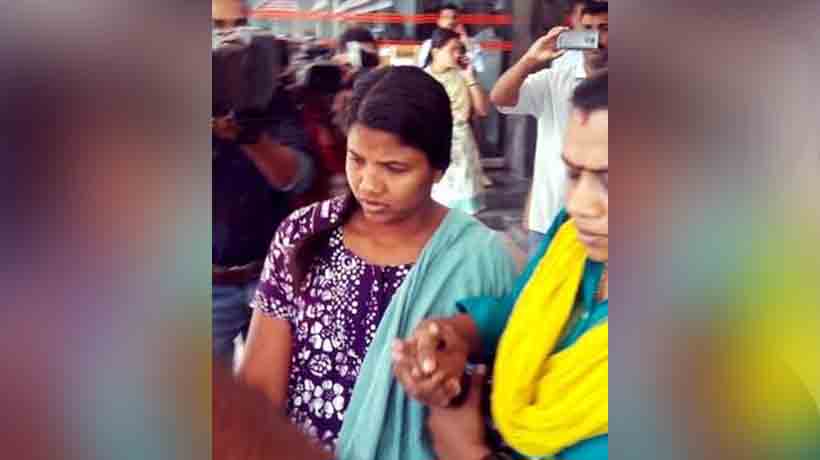 KOZHIKODE: The Kerala police have detained a 35-year-old woman for her alleged role in the mysterious deaths of four members of her family at Pinarayi in Kannur.
According to sources, four members of the Vannathaamveedu family – Kunhikannan (76), his wife Kamala (65) and grand daughters Aishwarya (8) and Keerthana (18 months) died suddenly due to unexplained illness. The last three deaths happened within a span of four months.
ASLO READ : CA's birthday tweet for Damien Fleming leaves Sachin fans fuming
An autopsy conducted on Kunhikannan and Kamala's bodies found high quantity of aluminium phosphate, that is found in rat poison. Police suspected foul play and took their daughter Soumya into custody.
In 2013, Soumya's 18-month-old daughter Keerthana died due to vomiting and diarrhea. The family did not insist on a post-mortem as the members thought it was a natural death.
In January this year, Soumya's elder daughter Aishwarya died due to the same reasons. There was no post-mortem either as the family did not have any complaints.
However, family members raised doubts when Kamala died on March 7 and Kunjikannan on April 14 as they showed the same symptoms before they died.
The matter was taken up by police after friends and relatives grew suspicious and approached the police, who exhumed their bodies on Sunday with court permission.
An autopsy conducted revealed high quantity of aluminium phosphate in the intestines of the two.
Police also detained two youths who were reportedly close to Soumya, who is separated from her husband.
Subscribe To Our Newsletter