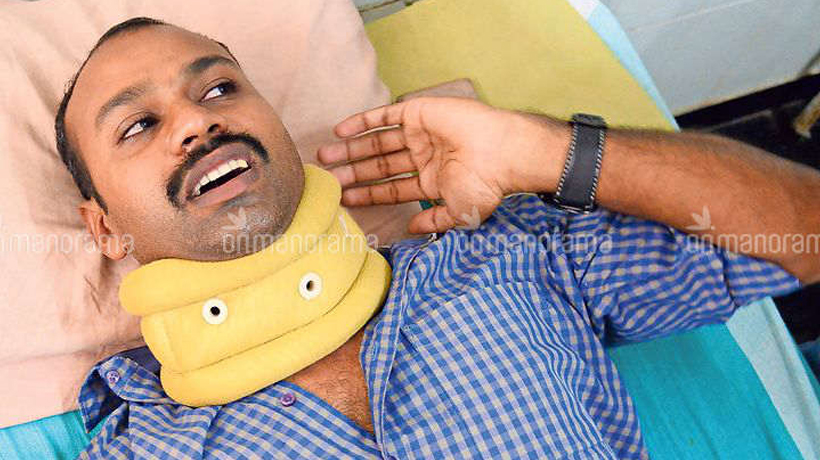 Image credit : manoramaonline.com
Kochi: In a blow to an ADGP, the medical reports have substantiated claims of his driver that he was assaulted by the top cop's daughter.Driver Gavaskar was admitted to the Thiruvananthapuram Medical College after he complained that he was assaulted by the ADGP'S daughter Snigdha on Thursday.
Medical reports said Gavaskar had inflammation on his spine and neck and it would take about six weeks for him to recover.
ALSO READ : Cases registered against Kerala ADGP's daughter, driver
Gavaskar accused the ADGP's family of constantly torturing him and assigning him menial jobs like bathing dogs.
The torture reached its height when some issues took place on Thursday while Snigdha was travelling in the car. In her complaints, Snigdha claimed the driver tried to outrage her modesty. Police have registered cases against both of them.
Meanwhile, the DGP convened a meeting today at police headquarters of top police officials and police associations to discuss the issue.
Subscribe To Our Newsletter